To Report a Fire:
Dial 911
To contact the Fire Department for a non-emergency:
219- 874-4243
Fire Chief:
Kurt Earnst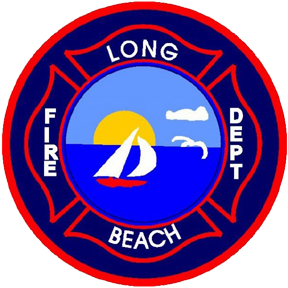 ---
History of Long Beach Fire Department
Since its establishment in 1932, the Long Beach Fire Department (LBFD) has been dedicated to safeguarding the well-being of its residents and neighboring communities. Besides promptly responding to fire-related 911 calls, LBFD initiated its first responder program in the 1970s, which involves attending to 911-related medical emergencies and providing support to the Laporte County EMS team. To uphold our commitment to your safety, our department members undergo rigorous Indiana state fire and medical training, holding necessary certifications, and engage in weekly in-house training sessions. These sessions cover a wide range of topics, including:
Proper use of all fire equipment
Planning and executing fire scene scenarios
Practical training in live smoke, heat, and fire environments
Walk-throughs of various types of buildings
Simulated water rescue scenarios
Truck driving techniques
Fundamental medical skills such as CPR training
Annual proficiency skill assessments, among other crucial subjects.
Due to our unwavering commitment to training, our department consistently achieves an impressive average response time of less than 5 minutes from the initial 911 call to arriving at the fire scene. Additionally, the LBFD actively participates in the Mutual Aid Fire Response system in conjunction with neighboring fire departments. Our department also upholds an exceptional Insurance Services Office (ISO) rating of 4. This ISO rating system evaluates communities based on their fire department, water system, and 911 response capabilities. Within Indiana, the LBFD ranks among the top 15% of all fire departments in the state according to ISO ratings. This favorable rating translates to cost savings for our homeowners in terms of insurance premiums.
The LBFD's commitment extends beyond fire and medical safety to actively engaging in community service. Annually, the department hosts an Ice Cream Social over the Fourth of July weekend, inviting town residents to the station for a delightful time with ice cream and popcorn, fostering a sense of community. During the Fourth of July celebrations, the department enhances the town's patriotic ambiance by adorning it with American flags and leading the parade with fire and medical apparatus.
Moreover, each winter, the LBFD constructs an ice rink in the town center for residents' enjoyment. Additionally, the department maintains a longstanding partnership with the Boy Scouts, providing sponsorship and support for their endeavors.
---