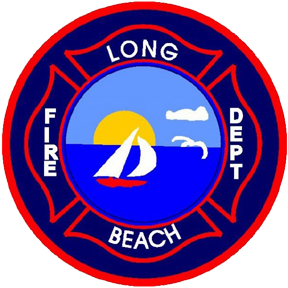 ---
History of Long Beach Fire Department
Since our founding in 1932, The Long Beach Fire Department(LBFD) is committed to maintaining the safety of its residents and neighboring communities. We currently have 30 active members on the roster and are always seeking new members.. In addition to responding to fire related 911 calls, the LBFD began its first responder program in the 1970's, responding to 911 related medical calls, supporting the Laporte County EMS team. In order to ensure our commitment to you, our department members participate in Indiana state fire & medical training (and hold required certifications) and conduct weekly in-house training. This training includes:
All fire equipment usage
Fire scene scenario planning and execution
Live smoke/heat/fire training
Building walk-throughs
Water rescue scenarios
Truck driving
Basic medical proficiency (e.g.CPR training)
Annual proficiency skills test and much more
As a result of the dedication to training, the department's average time from being dispatched by the 911 call center to arrive at the scene for fire calls is ~ less than 5 minutes. The LBFD participates in the Mutual Aid Fire Response system with neighboring fire departments. The LBFD also maintains an Insurance Services Office (ISO) rating of 4. The ISO is a rating system of communities based upon fire department, water system and 911 response. In Indiana, The LBFD is rated in the top 15% of all fire departments within the State rated by ISO. This low rating saves our homeowners money on insurance premiums.
The LBFD is here to serve the community not only through fire and medical safety, but also by contributing to the community through community service. Every year the department hosts the Ice Cream Social on the Fourth of July weekend, where town residents are invited to the station to enjoy ice cream and popcorn to build community camaraderie. The department also contributes to the town's patriotic theme during the Fourth of July by hanging American flags throughout the town as well as leading the Fourth of July parade with fire and medical apparatus. Additionally, the LBFD builds an ice rink every winter in the town center for residents to enjoy. Furthermore, the LBFD has a long-lasting relationship with the Boy Scouts by offering sponsorship for the scouts.