John Wall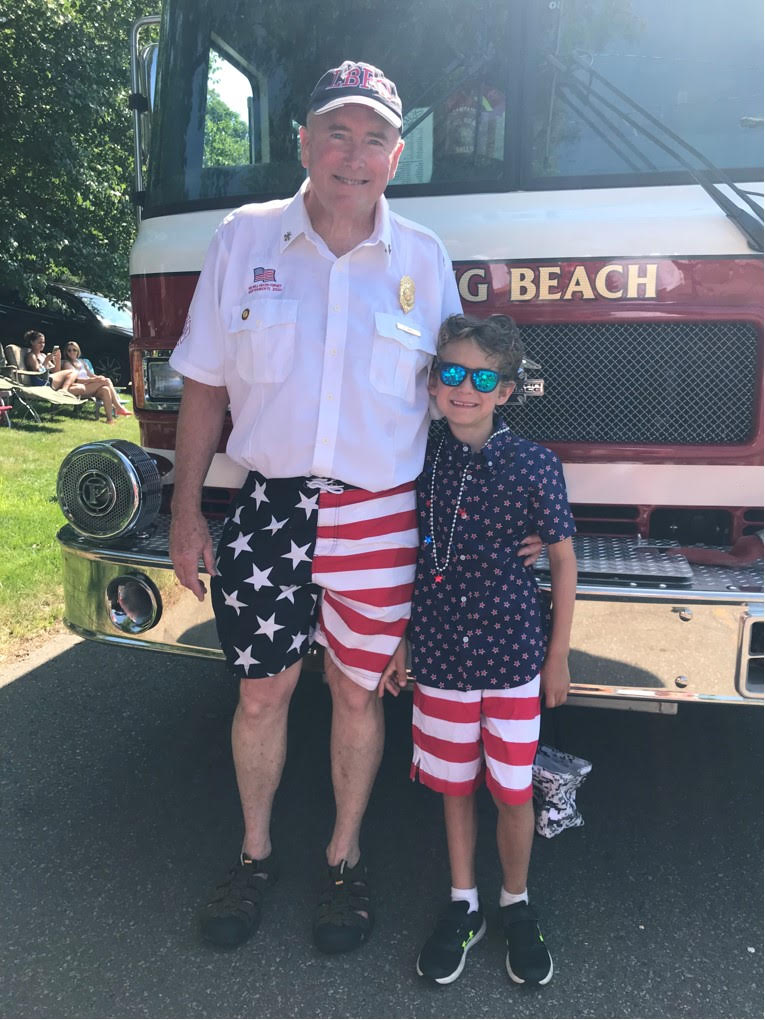 Why did you become a firefighter?
Back in 1979, George Kassal, a Long Beach Firefighter walked into the yard of a house we were renting at Stop 29 on Loma Portal. He was soliciting for the annual fund raiser and asked if I'd be interested in becoming a firefighter. I went to the next meeting and was hooked. I'd say the opportunity to help people during difficult situations was the motivation to become a firefighter.
What is your most memorable experience as a member of LBFD?
There are many memories that compete for the top spot. Humorous ones like when a fellow firefighter was leaning over a bathtub in a house where a dog had succumbed in a fire and I goosed him, which sent him flying. Other more serious ones like the time a small child had a seizure at the beach, and I held him all the way to the hospital in the ambulance. He made it OK, but it was a little hairy to say the least. I received a very nice letter with a picture of the child fully recovered from the family.
What is your favorite fire safety tip?
I don't think there is any more sage advice for homeowners than to have and maintain smoke detectors in their homes. Change the batteries every year like clockwork; they really do save lives!